As the saying goes, "Volunteers don't necessarily have the time, but they have the heart". Dr. Prem Kumar Nair is the Managing Director of IHH Healthcare Singapore – IHH Healthcare. He is also vice-president of the board of visitors (community rehabilitation center) and member of the committee of the Singapore Tracking Association. In 2020 he was made a Justice of the Peace, and this year he received the Home Office (MHA) Long Service Award (25 years) for his distinguished contributions to the local team. He explains what he likes about being a volunteer.

What made you decide to volunteer for the local team?
As a young doctor in 1996, I had a boss, Dr. Loo Choon Yong, who was very active as a local team volunteer. He was also president of the Singapore Anti-Narcotics Association. He asked me if I would like to volunteer and told me about the work of the local team.
I thought it was a good cause, although I was a little apprehensive about my first volunteer role, which was to serve on the review board for the anti-inhalant abuse center. But I learned to love working with inmates as I interacted with them. Once you start volunteering for a cause you believe in, you will continue to do so. That's why I've been volunteering for 25 years.
Volunteering is one of the most rewarding experiences I have had. There is a great need for volunteers, not only for the local team, but also in other sectors.
What have been some of the highlights of your years of volunteering?
The Anti-Inhalant Abuse Center Review Committee was an interesting body to chair. We visit prisons and the drug rehabilitation center and hold meetings with prison officers, rehabilitation officers and counselors to see how young inmates are doing during their rehabilitation.
I was also happy to be involved in the rehabilitation work of the Community rehabilitation center (CRC). This is an initiative of the Singapore Prison Service (SPS) which is a successor to the Drug Rehabilitation Center and which focuses on the rehabilitation of young people aged 16 to 21. They have the opportunity to get rid of their drug addiction through counseling programs that meet their needs and a structured living environment.
Since the launch of the CRC in 2015, we have observed that many young people have improved since their arrival, becoming more responsible thanks to the program and with the support of their family members.
What is the most interesting exchange you have had with an offender?
During a recent visit to the CRC, I met a young man who had come to Singapore from abroad after his parents' divorce. He had taken an aviation-related course at Institute of Technological Education (ITE).
When I asked him why he chose this course, he replied: "I have always been fascinated by airplanes. Once released, I plan to complete my education at ITE and Polytechnic before applying to become a pilot.
Although he knew the challenges ahead, he was not discouraged. Her determination intrigues me, and if we could instill that kind of motivation in other CRC residents, that would be great!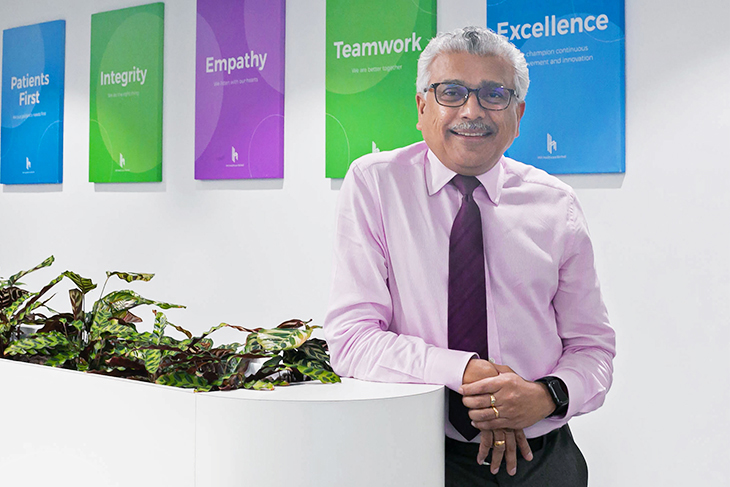 How do you balance your professional work with your volunteer commitments?
It's not easy, but as a member of the medical profession, volunteering is a natural extension of what I do. Additionally, as a physician and volunteer, I focus on engaging and helping individuals and families.
What is one important lesson you learned while volunteering with the local team?

One of the things I have rooted for is that we shouldn't see drug abuse as an isolated problem, but as a manifestation of different social problems. When we talk to inmates, we often find out what these issues are and can then approach substance abuse in a multidisciplinary way.
This is exactly what I see the home team doing. We devote a great deal of time and effort to rehabilitating inmates, providing educational opportunities at prison school and providing counseling and religious programs to help them develop their skills and find work after their release. release.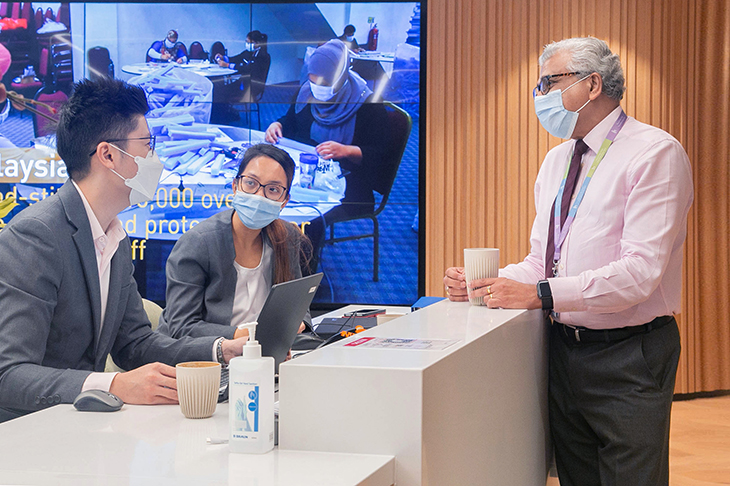 I am also happy to see that over the past decade the way society views inmates and ex-offenders has changed, and this is due to the work of the SPS and Singapore Yellow Ribbon.
How do you feel about receiving the Long Service Award this year?
I was surprised it was 25 years ago. I remember receiving the 20 year award from Minister K Shanmugam at a previous ceremony, but due to the COVID-19 situation this year, MHA sent it to my house instead. I very much appreciate the gesture.
I would also like to pay tribute to the advisors with whom I worked on the local team. They play an important role in the whole process of rehabilitation and reintegration. For example, on the anti-inhalant abuse center review board, we refer to counselors to find out if an inmate is fit for release or if they can benefit from counseling and advice. further rehabilitation.
What advice do you have for those looking to volunteer with the local team?
MHA is a great organization to work with and our communication with the local team volunteer network is excellent. We would like to encourage more people to come forward. In the same way that my former supervisor introduced me to volunteering with the local team, I also recommended like-minded people, especially young people, to do so.
I can see myself volunteering for many years to come and I feel happy to contribute in any way I can to the cause of the local team. Despite volunteering for 25 years, I am still very motivated and encouraged to serve the community.